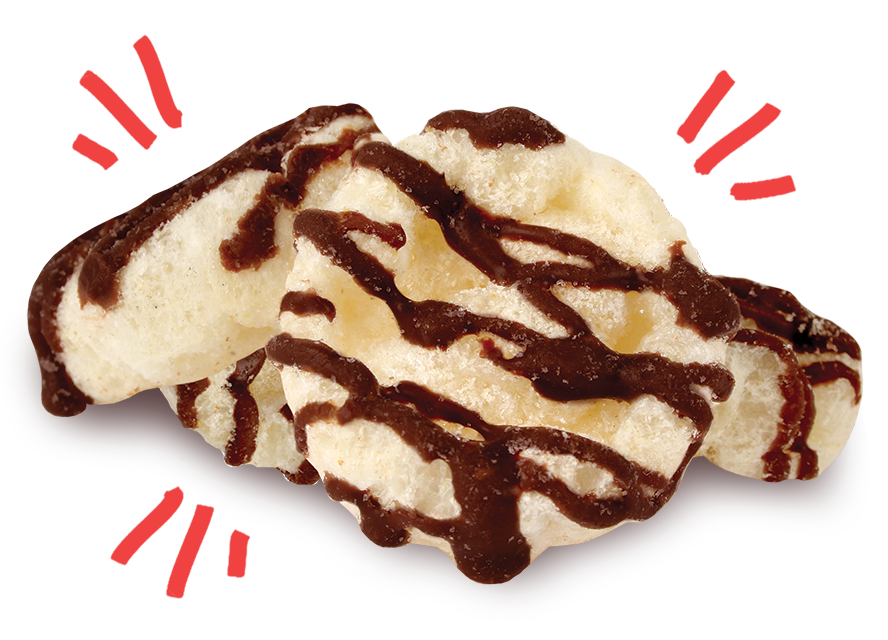 5 Rice Cake Dessert Recipes
Let's dive into 5 ways to turn your rice cakes into delicious desserts.
5 Minute No Bake Gluten-Free Crust
Our first rice cake dessert recipe? Our famous 5 Minute No Bake Gluten-free Crust. It's a quick and easy way to get a delicious pie on the table with out all the headache of trying to make crust.
A Sweet Snack Platter
Keep your rice cake desserts simple by  serving them with other sweet treats. Take our Patriotic Snack Platter for example, where we paired our chocolate drizzled rices with fresh fruit.
Sweet Bread Crumble
Another healthy rice cake dessert recipe involves using rice cakes as a sweet crumble topping for breads and muffins. This Buckwheat Coffee Cake Recipe is a perfect example of this.
Add it to Your Homemade Fudges
Another way to make dessert with rice cakes is to add them to your fudge or rice crispy treat recipes. Tayler from the Celiac Dietitian for example, tops her peanut butter fudge with our snacks.
Add Sweet Crunch to Your Puddings, Cereals, Oatmeal and more...
Lastly, make a delicious rice cake dessert by using sweet rice cakes as a topping for your puddings, cereals, oatmeal, and more. This Caramel Chia Pod is a great example of this. You might also try doing this with smoothie bowls, icecream and more.